On 16th September, 2021, the four-day FABTECH 2021 in Chicago comes to an end. The Bodor booth A4486 which reaches 418 square meters triumphs in the exhibition.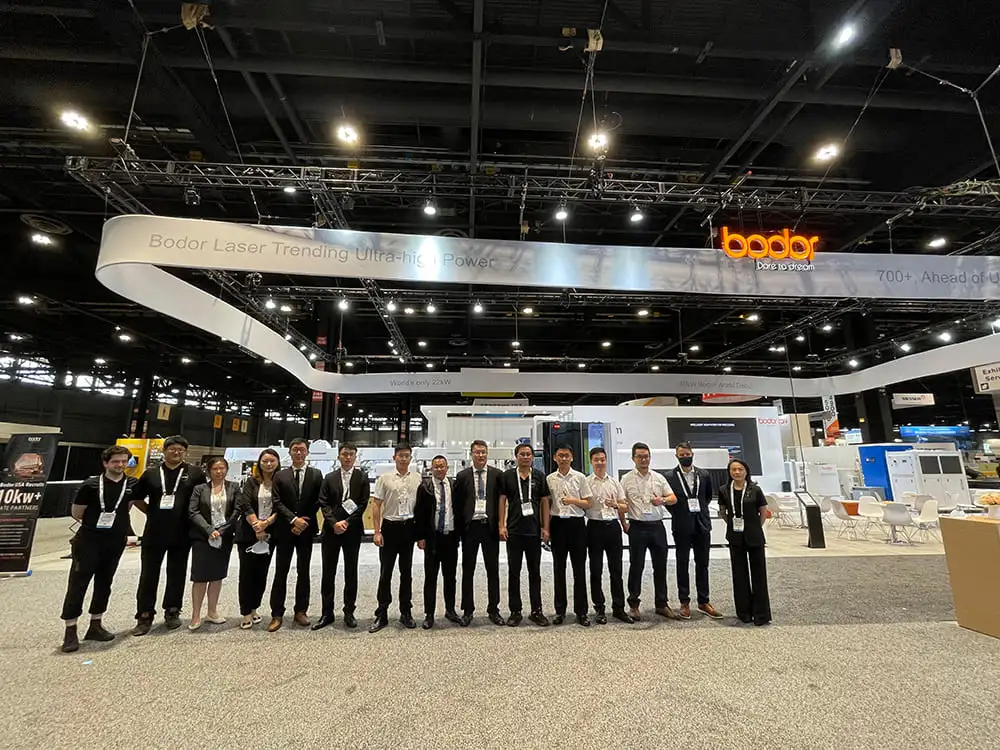 FABTECH is the largest and most professional metal processing exhibition in North America. It comes to Chicago, the third-largest city in the United States and where Bodor's subsidiary is located, this time to participate in a feast with metal processing enterprises all over the world. The exhibition gathered the world's top technologies, among which Bodor Laser exhibits the world's only 22kW laser cutting machine, the P3 model with a fully enclosed protective cover.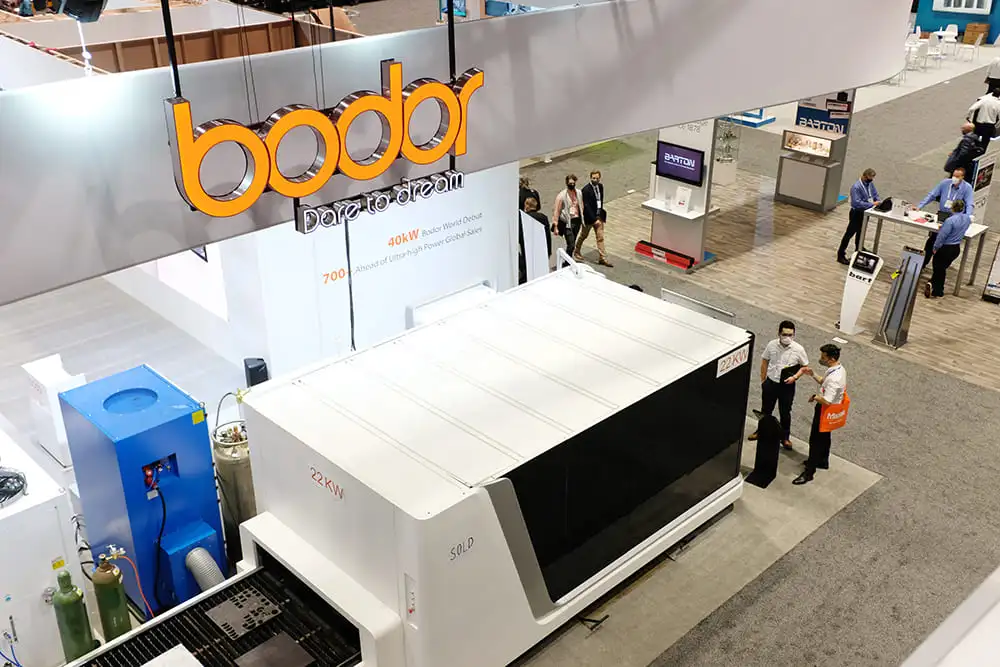 Bodor has been committed to the R & D of 10kW+ equipment for years and has also led the development trend of 10kW+ laser machines in the world. Till September 2021, Bodor has sold more than 700+ 10kW+ machines all over the world. The cutting speed of the 10kW+ machine is faster and with stronger capability to cut thicker metals, which can meet the needs of mass production of customers. At the same time, Bodor also exhibits T230-A, a laser metal tube cutting machine that can automatically load and unload materials, freeing hands and saving time and labor. Another machine on display is the i7, which meets the needs of precision cutting for customers.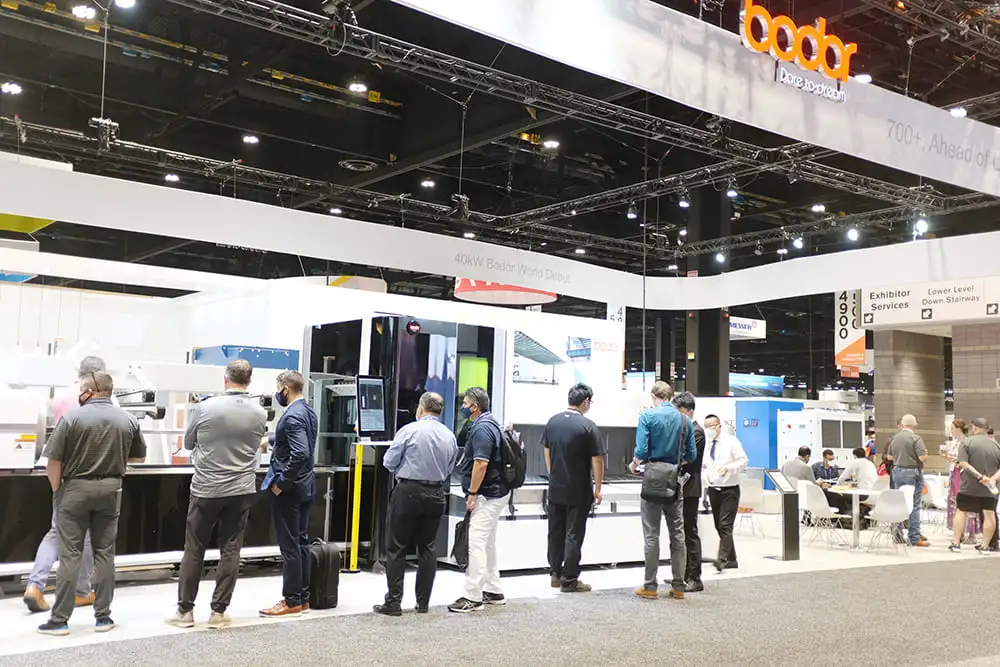 Under the severe situation of COVID-19, buyers from all over the world still try their best to come to the exhibition site to strive for cooperation with Bodor. During the exhibition, Bodor signed intention agreements with several buyers, with a contract amount of more than US $1 million, which undoubtedly set a strong foundation for Bodor's development in North America.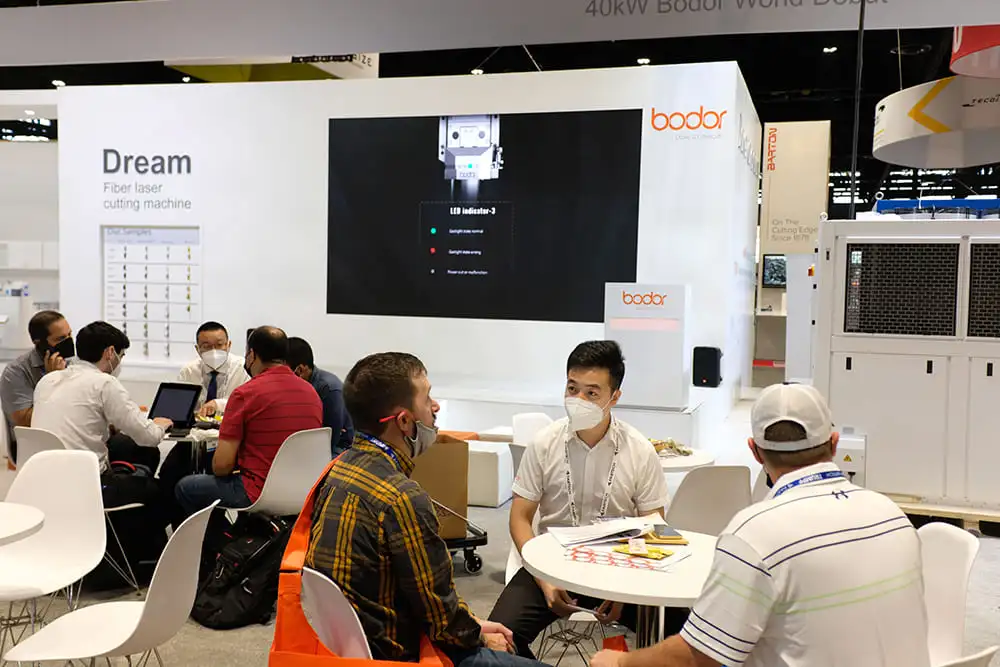 Last but not least, our subsidiary and showroom in the United States is at 1690 N Plum Grove Rd, Schaumburg, IL 60173. We welcome customers from North America to visit. Meanwhile, we will have a larger booth in FABTECH Atlanta 2022. Let's meet there!